Sale!
Poudre OKARA MON AMOUR DUKAN 200g
TVA incluse
Prix au kg : 29.77€
Poids net : 200g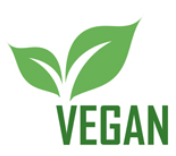 Out of stock
Description
L'OKARA DUKAN, UN ATOUT DE NUTRITION SANTE
ET EXCEPTIONNEL FACILITATEUR DE CUISINE MINCEUR
L'okara Dukan est le premier à être proposé en poudre au grand public en Europe.
Docteur Pierre Dukan a dit: 
J'ai été sensibilisé à l'okara par les post de Carole et surtout l'action puissante de Kiki.
Je vais vous en expliquer l'intérêt, tant sur le plan de la cuisine que sur le contrôle du poids.
Qu'est-ce que l'okara ?
C'est le mélange de fibres et de protéines qui restent dans le pressoir après avoir écrasé le soja pour en extraire le lait. Dans ce qui est recueilli, on trouve un mélange impressionnant de fibres et de protéines.
A quoi sert l'okara ?
Sur le plan culinaire, ses fibres et ses protéines Fibres et protéines permettent aux recettes sucrées et salées d'obtenir du volume, de la densité, une jolie couleur et un petit gout de noisette à la cuisson. De plus, elles réduisent le besoin de farine et peuvent même remplacer les laitages et même les œufs. C'est un véritable passe-partout alimentaire
Sur le plan de la nutrition et santé, elles calment la faim et enrichissent l'alimentation en l'une des seules protéines végétales complètes.
Comment l'utiliser ?
Vous voulez faire un gâteau, un dessert, un biscuit, une barre, du granola ou un plat cuisiné, vous introduisez l'okara dans votre mélange d'ingrédients, ce qui vous permet de réduire ou de supprimer la farine, réduire le beurre et les œufs.
L'okara est un produit nouveau, de faible prix, facile d'utilisation et de grande utilité quand on cherche à cuisiner pour maigrir.
NUTRITION INFORMATIONS
INGREDIENTS :
Fiber extracted from soybeans* and nothing else.
*Ingredients from organic farming.
---
METHOD OF CONSERVATION :
Before opening: store in a dry place, away from luimier humidity and heat.
DO NOT FREEZE
---
NUTRITIONAL VALUES :
Average nutritional values Per 100 g
| | |
| --- | --- |
| Energy | 1470 kJ – 350 kcal |
| Fat | 15.5 g (of which saturated fatty acids: 2.5 g, monounsaturated fatty acids: 3 g, polyunsaturated fatty acids: 10 g) |
| Carbohydrates | 0,5 g (of which sugars: 0,5 g) |
| Dietary fiber | 45 g |
| Protein | 30 g |
| Salt | 0,9 g |
GLYCEMIC INDEX :

METHODS
CLASSICAL METHOD
This product in strong method
NUTRITIONAL STAIRCASE
This product in a gentle method
*As part of a varied and balanced diet and a healthy lifestyle.