Cinnamon caramel flavor cookies 140g
3,32€ TVA incluse
Price per kg: €23.71
Net Weight: 140g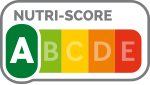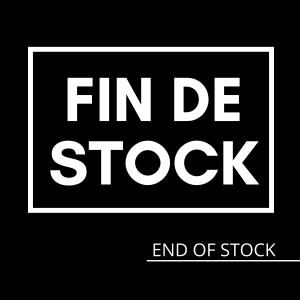 Description
You won't be able to get enough of the delicious cinnamon and caramel Dukan wholemeal cookies!
Dukan Caramel Cinnamon Whole Grain Oatmeal Cookies, healthy and satisfying, Dr. Il is inspired by Pierre Dukan's famous Dukan diet. It contains oat bran instead of white flour and a sweetener (maltitol) instead of white sugar. Whole Grain Dukan Cinnamon & Caramel Oatmeal Cookies support you in the fight against obesity and diabetes using the lowest glycemic indexes!
Perfect harmony of cinnamon and caramel
What is oat bran? Oat bran is a cereal shell consisting of the outermost layer surrounding the oats, containing about 90% of its nutritional value. It's one of the healthiest cereals in the world with protein, ground from oats, high in fiber. It is a rich source of iron, magnesium, phosphorus and potassium.
Who should use oat bran? Diabetics, dieters, overweight and obesity patients, exercise, protein diets, everyone is trying to eat healthy and watch their weight!
Contains sweeteners.
Allergen warning: contains milk, gluten, egg. Excessive consumption can create a laxative effect. May contain traces of hard shell fruits. 1 packet contains 20 (4 small packets x 5) cookies. Thanks to the 4 small packages inside, you can easily carry these delicious snacks wherever you want, with you.
One packet (6 cookies) is 143 KCal.
√ PURE OAT BRAN
√ RICH IN FIBER
√ NO ADDED SUGAR
√ NUTRI-SCORE A
NUTRITION INFORMATIONS
INGREDIENTS:
Oat bran 51%(gluten), sweetener (maltitol, isomalt,sorbitol), vegetable oil (palm), egg, skim milk powder, cinnamon (3.2%), soy flour, milk protein, baking powder (ammonium bicarbonate), emulsifier (sunflower lecithin), flavor (caramel). May contain traces of hazelnut, almond and sesame.
Allergens: contains dairy products, egg, soy and gluten. The nuts are produced in the same factory. Excessive consumption may create a laxative effect.
---
STORAGE INSTRUCTIONS:
Store away from light, moisture and heat.
---
NUTRITIONAL VALUES :
Average nutritional values Per 100 g
| | |
| --- | --- |
| Energy | 1741kJ / 409 kcal |
| Fat | 15 g of which saturated fatty acids 4.5 g |
| Carbohydrates | 54 g of which sugars 3.4 g |
| Dietary fiber | 17 g |
| Protein | 12 g |
| Salt | 0.3 g |
Indice Glycémique :

METHODS
CLASSICAL METHOD
This product in strong method
NUTRITIONAL STAIRCASE
This product in a gentle method
*As part of a varied and balanced diet and a healthy lifestyle.