Conservas Ortiz Hake eggs (fish) in olive oil 110g
5,75€ TVA incluse
Price by kg : 61,36€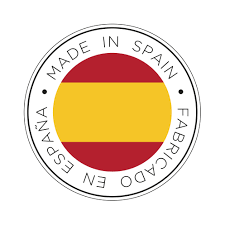 Out of stock
Description
Fish eggs,
The miracle of the eggs in the ortiz box is that when they are drained of their liquid of conservation, it remains an extremely tasty food, very rich in proteins of very high nutritional value, very satiating and rich in omega 3, a product highly recommended by Dr. Dukan in all the phases of the diet.
Eggs of hake in the olive oil. Net weight 110 gr. without preservatives nor dyes. Packaging, easy opening. Pack of 24 units.
Product obtained from fish eggs of the species Merluccius merluccius precooked in salted water, and
sliced with olive oil in hermetically sealed containers and sterilized by means of a suitable heat treatment.
treatment.
Intended use of the product:
√ It is advisable to consume the contents of the package at the time of opening.
We will choose the right size for your needs.
√ If the product is not consumed at the time of opening, it should be stored in
the refrigerator.
NUTRITION INFORMATION
INGREDIENTS:
Hake eggs (fish) olive oil, salt, spices.
---
NUTRITIONAL VALUES :
Average nutritional values Per 100 g
| | |
| --- | --- |
| Energy | 773kJ /185kcal |
| Proteins | 20,6 g |
| Fat |  11.4g (of which 2.7g saturated) |
| Carbohydrates | 0 g |
| Dietary fiber | 0 g |
| Salt |  0.5 g |
| | |
| | |
| | |
GLYCEMIC INDEX :

METHODS
CLASSICAL METHOD
This product in strong method
NUTRITIONAL STAIRCASE
This product in a gentle method
*As part of a varied and balanced diet and a healthy lifestyle.