Sale!
Cocoa powder 1% MG and 1% sugars last stock* discount 2€.
TVA incluse
Price per kg: 38€.
Net weight : 200g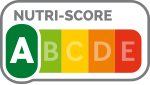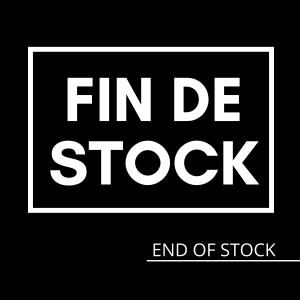 Out of stock
Description
Dukan developed an alternative thinness with the chocolate in powder: a single cocoa on the market with 1% of Fat and 1% of sugars, It is rich in Iron and Magnesium, 95% less fatty than a traditional chocolate in powder and is consumed at will*.
*Within the framework of the Dukan method
*NOTE :
*Powder of cocoa in DDM prolonged of 1 year. It is legal and approved. Last stock cocoa powder dukan on the market.
Exclusive to dukannewboutique
*DUE TO A VERY LIMITED STOCK. WE HAVE DECIDED TO LIMIT THE NUMBER OF ITEMS TO 2 BOXES/PURCHASE.
NUTRITION INFORMATION
INGREDIENTS :
100% fat-free cocoa powder (cocoa butter content: 1%). No added sugars.
Contains sugars naturally present in cocoa.
May contain traces of gluten, egg, milk, soy, nuts, celery and sulfites.
---
MODE OF CONSERVATION :
Close tightly after each use and store in a cool, dry place.
---
NUTRITIONAL VALUES :
Average nutritional values Per 100 g
Energy 1009 kJ (241 Kcal)
Fat 1,0 g (of which saturated fatty acids: 0,6 g)
Carbohydrates 12 g (of which sugars: 0.6 g)
Dietary fiber 37 g
Protein 25 g
Salt 0,06 g
GLYCEMIC INDEX :

METHODS
CLASSICAL METHOD
This product in strong method
NUTRITIONAL STAIRCASE
This product in a gentle method
*As part of a varied and balanced diet and a healthy lifestyle.